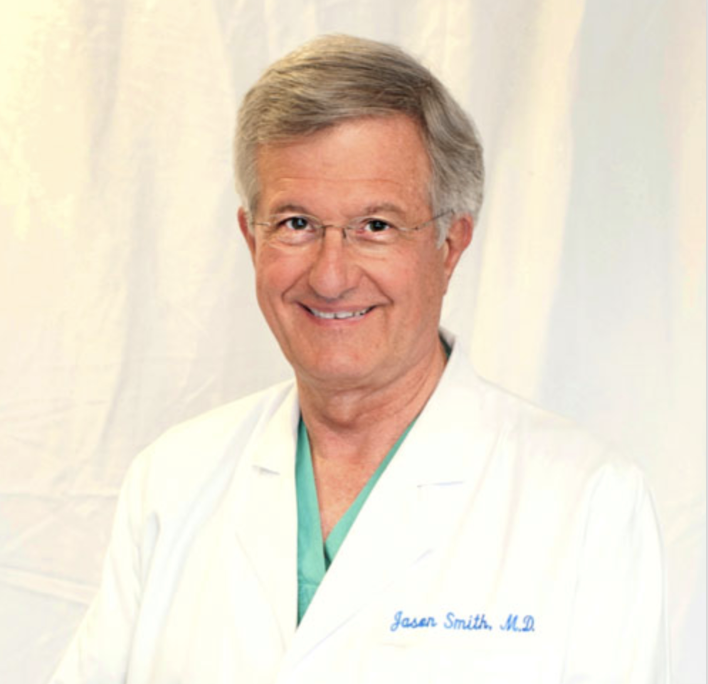 Jason Smith
OTOLARYNGOLOGIST
Dr. Smith is a board-certified otolaryngologist practicing surgery of the ear, nose, and throat in Gulfport. He has a special interest in medical and surgical conditions of the ear including hearing restoration and implantable hearing devices. He is supported by a full-time doctoral level audiological staff capable of state-of-the-art testing and vestibular rehabilitation. A high-quality hearing aid dispensary is also available on-site. Additionally, pediatric ear, nose, and throat evaluations and surgery are a large part of Dr. Smith's practice. He also receives referrals from local dermatologists for the surgical removal of facial skin cancers.
Dr. Smith is a graduate of Tulane University, earning an undergraduate degree in mathematics and a doctor of medicine degree from Tulane's medical school. His surgical training was accomplished at Northwestern University in Chicago, Illinois. Subspecialty surgical training was completed in the otolaryngology department at Tulane with rotations through Ochsner Foundation Hospital, Tulane University Hospital, and Charity Hospital New Orleans, where Dr. Smith was the chief resident in his final year of training.
Dr. Smith's philosophy is to provide compassionate medical and conservative surgical care within his areas of expertise. He has performed 20,000 ear, nose, and throat surgical procedures with over 4,000 of those being major ear procedures.
Dr. Smith has a private practice in a convenient  location in downtown Gulfport on the corner of 13th Street and 31st Avenue.
Dr. Smith's ENT practice is restricted to medical and surgical diseases of the ear and resection of skin cancer.
-Hearing restoration surgery including
tympanoplasty
mastoidectomy
PE Tube placement
BAHA (Bone Anchored Hearing Aid) which is an implantable hearing device
sudden hearing loss
– Eustachian Tube Balloon
– Facial skin cancer removal by referral only
Call Dr. Jason V. Smith – (228) 863-6617
The most difficult part of caring for your hearing health is taking the first step.
When we ask our patients what prevented them from taking action earlier, they always say that it was a concern, a question, or an unknown that was preventing them from making a decision.
That's why we have one of our friendly hearing care experts on hand to help.
If you have a question or a concern and would like a no-obligation conversation with an experienced hearing care specialist, then simply complete this form and we'll call you back shortly.